After breakfast in Split, we were on the road again to Krka River National Park. This park is famous for its beautiful waterfalls and plant life. There are many different hiking trails and places to swim. We had time to walk these trails and just soak in the natural beauty of the park.

There was only an hour or two before our boat departed for our next destination: the Monastery Island of Visovac. Only a section of the island is open to the public; the monks forbid anyone from entering the monastery. We were only allowed to tour the church and gardens. Roosters, peacocks, and many other animals roam the lush gardens uninhibited. Technically, we weren't supposed to take any pictures but I managed to sneak a few.

The monks also happen to make grappa, which is an extremely strong Croatian fruit liquor. Stasa hyped up the grappa before we went to the island so we all ended up buying a bottle or two there. It actually tasted pretty good – like rich plums.



After the tour of the island, we took the boat back to our bus then drove to Starigrad Paklenica where we would stay for two nights. Our hotel was right by the beach and I could see the water from my hotel room.

Dinner at the hotel was an experience. Our waiter was extremely rude – even more so than the Croatian standard. When Allie, Brooke, Ryan, and I asked for tap water, he said they didn't have any even though there was a jug on the table next to us. Pissed off and confused, we didn't order any drinks in protest. Minutes later he placed a jug on our table quickly and didn't say a word to us. We know it wasn't a language barrier because he spoke excellent English; he was just another example of shitty Croatian service.



We all went to bed pretty early after dinner because the next day we would have to wake up around 7:00 am for a day long hike.
Powered by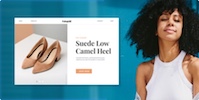 Create your own unique website with customizable templates.